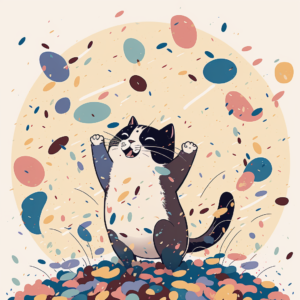 This year Deep Sky Anchor took a big step forward and released 9 all new, original pieces of fiction and one non-fiction essay! If you're reading for awards or just for fun, we'd love to have you read them.
Here are links to all our original releases from 2022, along with their genres, approximate word counts, and the month they were released:
---
Sting Once and Die
Fantasy, ~800 words (May)
Not Spider-Man and the Seven Angel Donors
Sci-fi/fantasy, ~1,300 words (June)
Sarah Flowermane and the Unicorn
Fantasy/furry, ~5,000 words (September)
Cosmic the Pangolin
Furry/sci-fi, ~2,400 words (October)
Black Swans
Prose poem, ~250 words (October)
Flerble Gerbil was a Hologram
Sci-fi/furry, ~3,400 words (November)
The Dreaming Arm
Sci-fi/furry, ~400 words (December)
Why You Should Follow Me Back on Social Media
Sci-fi/fantasy/humor, ~600 words (December)
Pen Pals with the Tooth Fairy
Literary, ~900 words (December)
Furry Fiction: The Squishy Edges and the Heart
Non-fiction, ~3,500 words (December)
---
We intend to keep releasing more original stories going forward, especially furry ones. Not all of our stories are furry, but a lot of them are.  And we plan to try to release at least one new original furry story every month.