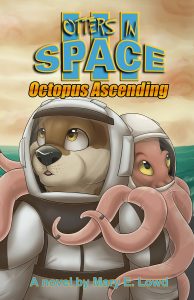 Intrigue, adventure, and octopi await!  Can the creatures of Earth, working together, stop the Jovian fleet in time?
Read the third book in Mary E. Lowd's classic Otters In Space series, serialized here with new chapters posted every few days.  Or else, pick up a paperback or e-book version to read ahead!
More chapters coming soon!