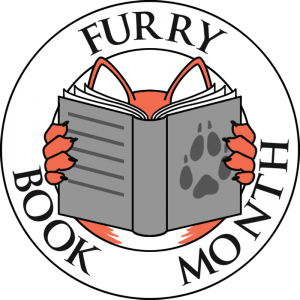 Happy Furry Book Month!
This year, to celebrate Furry Book Month, I'd like to talk about an anthology series published by FurPlanet.  It's called ROAR, and there have been eight volumes so far.
I personally discovered ROAR the first time I attended a furry convention.  I was still getting my bearings, trying to figure out what furry writing was all about, so I picked out a few books from the FurPlanet table to buy and take home.  One of them was ROAR Volume 2.  Perhaps that's why I've always thought of ROAR's role as being the perfect introduction to furry fiction.
ROAR Volume 3 was released shortly after the second furry convention I attended.  So, at that convention, I was lucky enough to listen to some of the authors read from their upcoming stories, and I met the editor, Buck Turner.  I learned that there would be another volume of ROAR, and the theme would be "celebrity."  The deadline was about six months away — I'd never written a story for a specific theme on such a short deadline before, but I was bound and determined to meet that deadline.
My story, "St. Kalwain and the Lady Uta," appeared in ROAR Volume 4, and my story, "The Wharf Cat's Mermaid," appeared in ROAR Volume 5.  After that, Buck stepped down as editor.  I was stunned — and so, so honored — when the publisher, Teiran, asked me to pick up the reins.  I've edited three volumes of ROAR since then, and I'm extremely proud of the stories I've had the privilege to select for those volumes.
I still think of ROAR as the perfect introduction to furry fiction.  If you pick up any volume, you'll get a selection of stories by different authors that introduce you to some of the players in the field and show you something of the range of what furry fiction can be.  But most importantly, you'll get a book full of good stories, because the guiding light that ROAR always follows is:  give the reader a good read.
The entire series of ROAR is half-price at FurPlanet this month.  I'm particularly fond of the three volumes that I edited — Volume 6 is packed full of 28 different stories; it has the widest range of styles of any volume.  Volume 7 has the theme LEGENDARY, and I truly believe that it lived up to that theme.  Volume 8, though, may be my favorite; the theme is paradise, and editing it actually changed how I envision paradise.  (Thank you, Slip Wolf.)  However, Volume 2 has Phil Geusz' epic story, "Cheetah's Win," and Volume 3 feature's Renee Carter Hall's incredibly touching, "Drawn from Memory."  Basically, you can't go wrong.
If you still need a little convincing, check out my stories, St. Kalwain and the Lady Uta and The Wharf Cat's Mermaid, from Volumes 4 & 5 presented online at Deep Sky Anchor for the first time.  These are the sorts of stories that you can read in ROAR.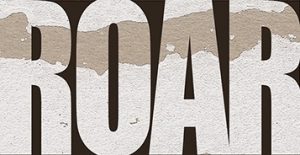 If you want to be a part of ROAR, consider submitting to Volume 9.  The theme is resistance; I'm editing again; and the deadline is February 1st, 2018, so you still have a little time.
-Mary E. Lowd, October 2017