This is my round-up of original fiction I had released this year.  I'd be honored if readers would consider these works for award nominations, but I'd also be really happy if people simply read and enjoy them.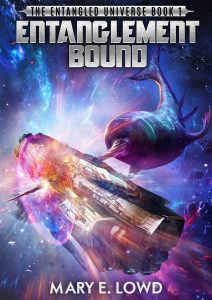 Novels
My novel ENTANGLEMENT BOUND was published by Aethon Books in December, 2020.
This book is the culmination of decades of world-building, pulling together aspects of stories I've been writing since 2003. It's the book I wanted to write in 2003, but it took another 15 years of developing the universe through short stories and flash fiction before I was ready.
I would be deeply honored if people would consider it for their awards nominations.
Short Stories
I had 22 short stories published in 2020, so I'm gonna break them into groups.
First off, three stories I'm especially proud of…
Next up, my furry stories from the year…
And more stories…
And finally, two self-published pieces…
Thank you to everyone who reads my fiction!  I hope you enjoy it.