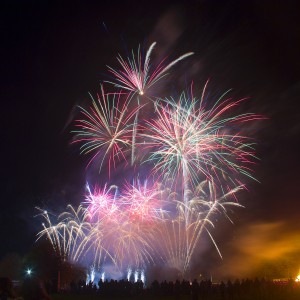 To celebrate the end of 2016 and the start of 2017, we bring you a pair of stories that were originally published in A Glimpse of Anthropomorphic Literature earlier this year — this is the first time they're available to read for free online.
Our first story, Sheeperfly's Lullaby, is a snowy fable about a sheep and a wish that's granted in an unexpected way.  Our second story, The Mouse Who Was Born a Bear, is story of transformation and becoming one's true self.
The themes in these two stories speak to what I hope to see in the coming year — wishes fulfilled and transformation for the better.  That may be a tall order for 2017, but even after a year like 2016, I'm not giving up.
Happy New Year!