---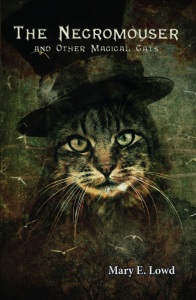 In this collection, follow the adventures of the beloved tabby cat Shreddy as he faces off with zombies, ghosts, gryphons, foolhardy dogs, and all sorts of household appliances.
Then meet a series of cats whose stories will take you from heartbreak to joy, showing the magic in our own world through the reflection of a cat's eyes.
Part I
Part II
---
If you like these stories, you may want to pick up a copy to share with friends from FurPlanet, Bad Dog Books, or Barnes & Noble.