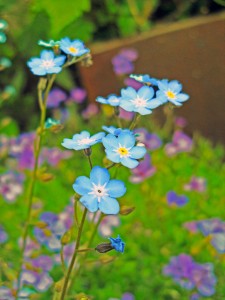 The start of a new year is often a time for reflecting on the past, thinking over everything that happened in the previous year.
The first story in our next anthology — The Opposite of Memory — asks whether it's really necessary to reflect on the past.  Why not simply forge ahead?  Leave the past behind.  Maybe even forget it entirely…  Forget Me Not was Mary E. Lowd's first published story, and we're proud to be able to present it for you here.
The second story we have for you today is a piece of visual surrealism, a quiet piece of escapism and hope called The Screen Savior.
If you like those, be sure to come back tomorrow for the next two!