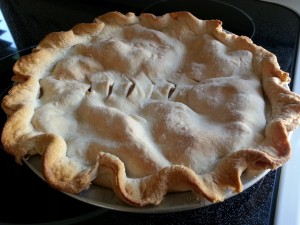 In celebration of Pi Day, we have a new story from the Wespirtech Universe for you!
Join Prilla — The Little Red Avian Alien — on her journey to make fresh grassberry crepelettes, the way she remembers them from when she was a hatchling.  Along her path, Prilla must negotiate with a reptilian alien, aquatic alien, robot, and her dearest friend, a canine alien.  If you've been reading our other stories, you'll recognize a lot of these species.
Along with whatever types of pie you're eating today, we hope you'll have room for a slice of one of Prilla's grassberry crepelettes.  Enjoy!