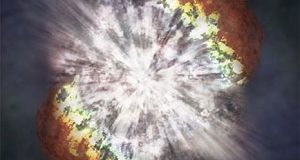 At the end of 2016, we had big plans for publishing a lot of flash fiction this year.  Well, we have good news and bad news…  Obviously, it's September, and we haven't published a lot this year.  However, that's because the stories we were going to publish have instead been picked up by other markets — many of them by Daily Science Fiction!
So, instead of offering all of these stories directly, we've decided to post a round-up of links to where you can read them elsewhere online.  These are all tasty little bites of sf/f, so when you need a snack of a few moments spent in another universe, here you go…
In Daily Science Fiction:
In Theme of Absence:
In Every Day Fiction:
In Typewriter Emergencies:
In Fantasia Divinity Magazine:
If you've worked your way all the way through those and still want more, we do have something special to present here — a reprint from Analog Science Fiction and Fact:
And if that's not enough, don't worry!  There are related stories lined up to come out at Empyreome, New Myths, Kaleidotrope, Fantasia Divinity Magazine, The Lorelei Signal, and six more from Daily Science Fiction!