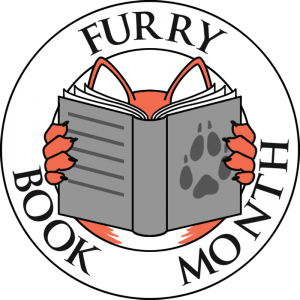 We're over halfway through Furry Book Month — have you been getting your reading done?  Or are you frozen in the headlights of just how many furry books are out there?  If so, don't fear!  We have some recommendations to offer.
First off, Rat's Reputation by Michael H. Payne is a beautiful, lyrical book that follows the main character, Rat, through decades of his life, and doing so, it allows the reader to see a wide swath of the world he lives in. In many ways, it's similar to Brian Jacques' Redwall books, but it has a depth and maturity that they don't. Metaphorically, Rat's Reputation is a graphic novel with gorgeous illustrations to Redwall's newspaper comic strip.  However, even if you don't love the Redwall books, there's a lot of substance to Rat's Reputation — it looks very carefully at what it feels like to grow up as an outsider and what it means to find your own position in the world as an adult. It's a powerful and yet extremely pleasant read.  Also, an ideal introduction for new readers to furry fiction.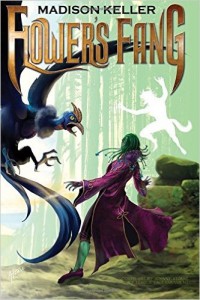 Our second recommendation, Flower's Fang by Madison Keller, is simply an excellent, thoroughly enjoyable piece of fantasy. The characters and story are compelling, and the world is completely delightful. It's set in a fantasy world, primarily inhabited by canine Jegera and plant-like Kin. The details and different cultures of these two races and their interaction with each other are fascinating. This is a book that will leave you very excited to read the next one.
Finally, if you're in the mood for a shorter treat, we have another short story for you this week:  "Frankenstein's Gryphon", a story that dances along the line between horror and whimsy.  Enjoy!